10 tips for guitar improvisation
10 tips for guitar improvisation
Guthrie Govan, a well-known British guitarist with almost supernatural skills("Musical Instrument" had interviewed him many years ago),He shared his 10 tips on improvisation for everyone.
1.Thinking in a phrase
There is a special way to make an impromptu performance like a speech that is exported to a chapter, that is, to use words to think when playing.An effective melody idea is generally like this, with several notes connected together, leaving some gaps - in order to have time to breathe.A well-arranged phrase will make the listener instinctively respond to the melody after hearing it. Just like we don't think about it one letter at a time, it's better to think one word at a time. Understand the meaning.A phrase can express a complete meaning, and a note can be thought of as a note, and there is no complete music.
2.Exercise your hearing
The ultimate goal of your improvisation should be: be free to imagine any melody you wish to hear from the speakers, and have the ability to instantly transform the sound you imagine into a fingerboard to create a true sound.Each of us seems to have the potential to completely freely imagine in our heads, but to do this, you need a basic tool: a good ear.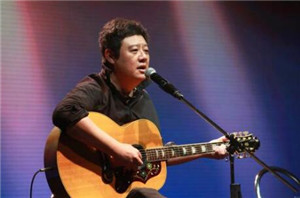 It is extremely beneficial to practice listening and practicing ear exercises such as listening to the sound path. Try to use only your ears to sing songs, so the more music you have, the better.Today, the Internet is full of all kinds of music and video teaching you are looking for, so it takes some perseverance to work hard in this era of information redundancy.
But to be a better performer, it is worthwhile to spend time and energy on this aspect.If you hear someone else's play and you can immediately copy it, this ability will help you realize the music you hear or imagine.
Keep in mind that the more diverse your musical style you try, the stronger your vocal ability will be, and even if it's not the music played by the guitar, any other instrumental music can be used for learning, useful and harmless.
4.To play the true meaning
I think it's very important that a player establish a real connection with his instrument.Your guitar should be like a part of your body, not just an instrument that produces a scale sound.To develop such a connection, it is very helpful to develop a habit, that is to sing what you play.(Like George Benson).Doing so will make you feel that you are really responsible for the notes you play, rather than just relying on your fingers to make some muscle memory movements, popping out some familiar sound patterns.If you can "listen" to the sound of the note you are about to pop out before a fraction of a second, this will greatly enhance the sound of the sound when you actually pop the note.
This method can be used not only for playing improvisation, but broadly speaking, you can do this during any performance, including when you play some exercises or theoretical things.If you can completely digest what you have learned, as well as the shape of their fingers and the feeling of playing, you will eventually know how to use them in a more musical way.
4.Exploratory
Take out the licks you are already familiar with and try to make some changes in the rhythm, which will allow you to get a lot of energy from it in an instant.Learn more about rhythm concepts such as rhythm shifts, compound rhythms, etc. This will give you a lot of freedom to make fresh changes in existing phrases you have mastered, rather than
constantly playing every time you play. Repeat the old one.
5.Listening
We often feel the lack of inspiration, even if you have the ear that is polished to the finest, there will be no time to think about playing.The solution to this situation is simple: expand your list of listening music: continually search for fresh music and consciously listen to it with analytics.This will allow you to absorb a lot of phrases, and these ideas will come out subconsciously when you play, so thatYour playing is always full of freshness.The same is true of the phrase "How much is eaten".
6.Listen more
The previous advice applies when you are practicing to help you prepare for an impromptu moment.And now this proposal is the moment that applies to improvisation.
If you are on the stage, assuming your inspiration suddenly loses power while playing, you need to listen to the rest of the band and listen to what they are doing.Try to talk to your bandmates in music during the performance, which will help create an atmosphere that creates more creativity.If you just close yourself in the box of the guitarist, it will make you lack of oxygen, it is difficult to make meaningful music expression, because you are isolated from the stimulation provided by the outside voice, and these stimuli can provide you with The source of inspiration.
Forming a musical dialogue like this in your mind will also help you express more musically when you are improvising: If you are in a situation where you don't know what to play, try to recall what you are playing. The last phrase, and then try to extend it, just like having questions and answers, echoing back and forth.
7.Naturally communicate
I have met a lot of guitarists and they will be afraid when they mention improvisation.Perhaps you will be amazed to find that these guitarists who feel the most difficult thing to do, "the guitarists who are the most difficult things to do, are actually guitarists who typically spend a lot of time practicing skills and constantly learning the scores of others."So, to be a more fluid and more natural impromptu, the secret is actually very simple, just try to make the piano feel like
talking.Playing the piano is just like many other skills. Every time you do it, you will find it easier.In other words, the easiest way to improve your improvisation is to do more improvisation!
8.Don't think too much.
When you practice at home, it's helpful to consider scales, theory, phrases, etc., but sometimes you need to believe in your instinct in real performance, using "primitive power."In my experience, most of the most musical and effective impromptu moments are almost always when you don't want anything.Borrow the great Charlie Parker's famous quote:
"You need to understand your instrument, you need to practice, practice and practice.Then when you finally stand on the stage, forget everything, just shout with your voice. "
9. When you need it, you can enjoy it and enjoy it.
It's a good thing to take risks sometimes, and the complete pursuit of perfection can sometimes become an obstacle to music performance.Sometimes, you can try unfinished ideas in your performance, whether it's suitable or not, just to bring some unexpected changes to the always-sound performance.When you improvise, you are completely free to do whatever you want, so why not embrace freedom and enjoy it.What is the stimulus? !
10.Musical application
There is no harm in learning as much as possible about mastering scales and voices, but some musicians seem to expect scales to solve problems in their performance.The use of scales in improvisation is like using the letters of the alphabet when we write poems. The letters are important, but it is obviously not enough to think about the alphabet.
Once you have mastered the structure (and sound) of a scale, try to combine the notes in the scale as much as possible. Many people are prone to fall into a trap, that is, always love to play from the lead of the scale.
You can find a suitable accompaniment track and play the scale at a very slow speed, which may make you feel awkward at the beginning, but doing this exercise will help you feel the different colors made by each component of the scale. And emotions. Once you have a better understanding of the unique personality of each scale and the relationship with harmonies, you will use them in a more musical way.
There is also a very interesting way of unconventional practice, which is to improvise the entire phrase on only one string - this will force you to think more closely with the idea of singing, avoiding your fingers relying on fixed finger types.